St. Patrick's day project Skibbereen Co. Cork
Over growing thoughts...

Hearts eyes seeing a lot of sadness...

Even thougt, I want to try again to connect you.

With beautiful flower is my real feel to you.
Monster Eyes Workshop
I worked with Skibbereen local audience to help and make this project, creating Monster eyes. Chat with local audience who visited my studio, and Skibbereen local school, Gaelscoil Dr. Uí Shúilleabháin 's students joined this project to make monster eyes!

Project support: Uillinn: West Cork Arts Centre
Participants: Gaelscoil Dr. Uí Shúilleab- háin, local participant from Skibbereen and around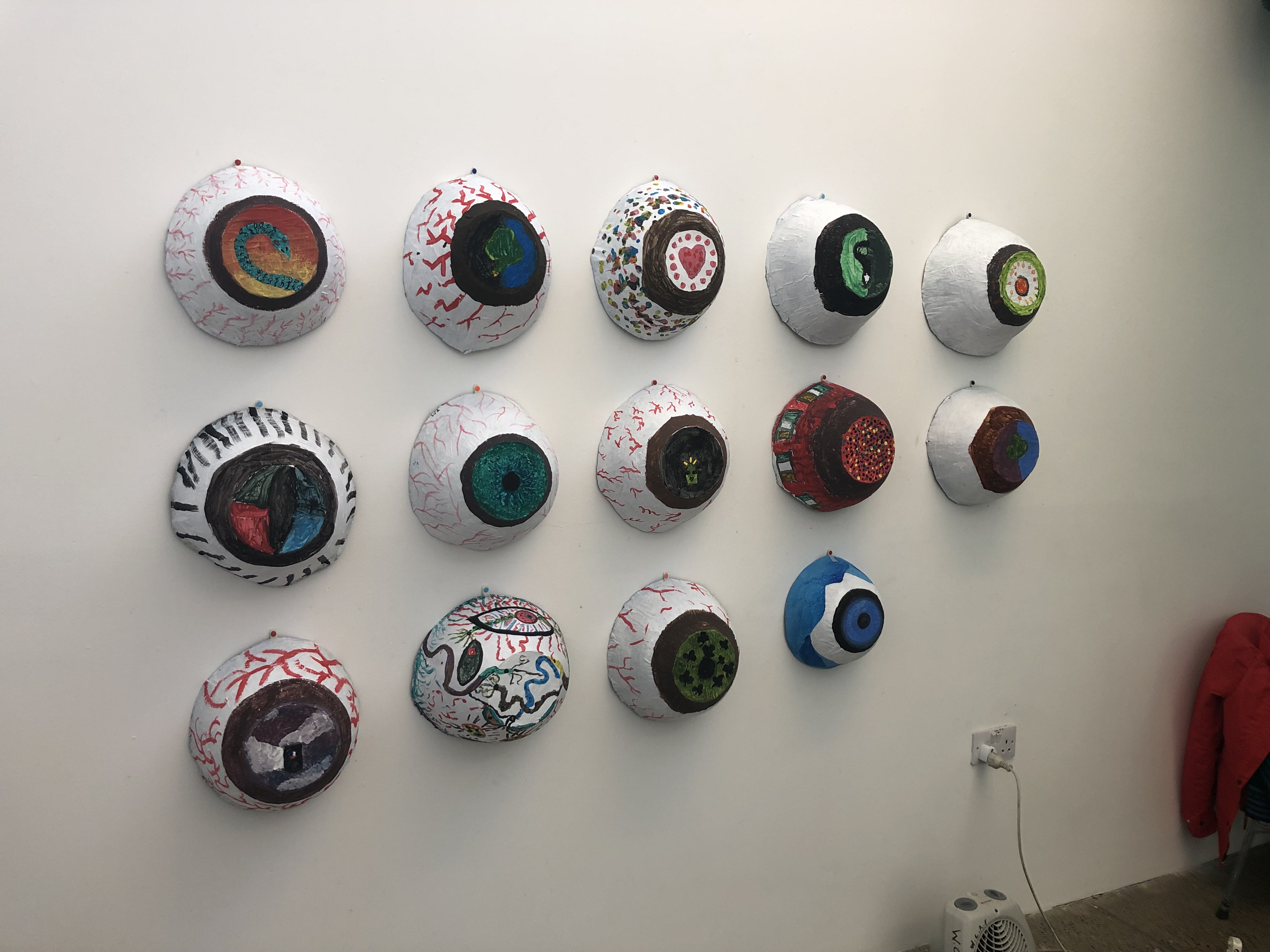 Thank you everyone for making lovely time!︎︎