About me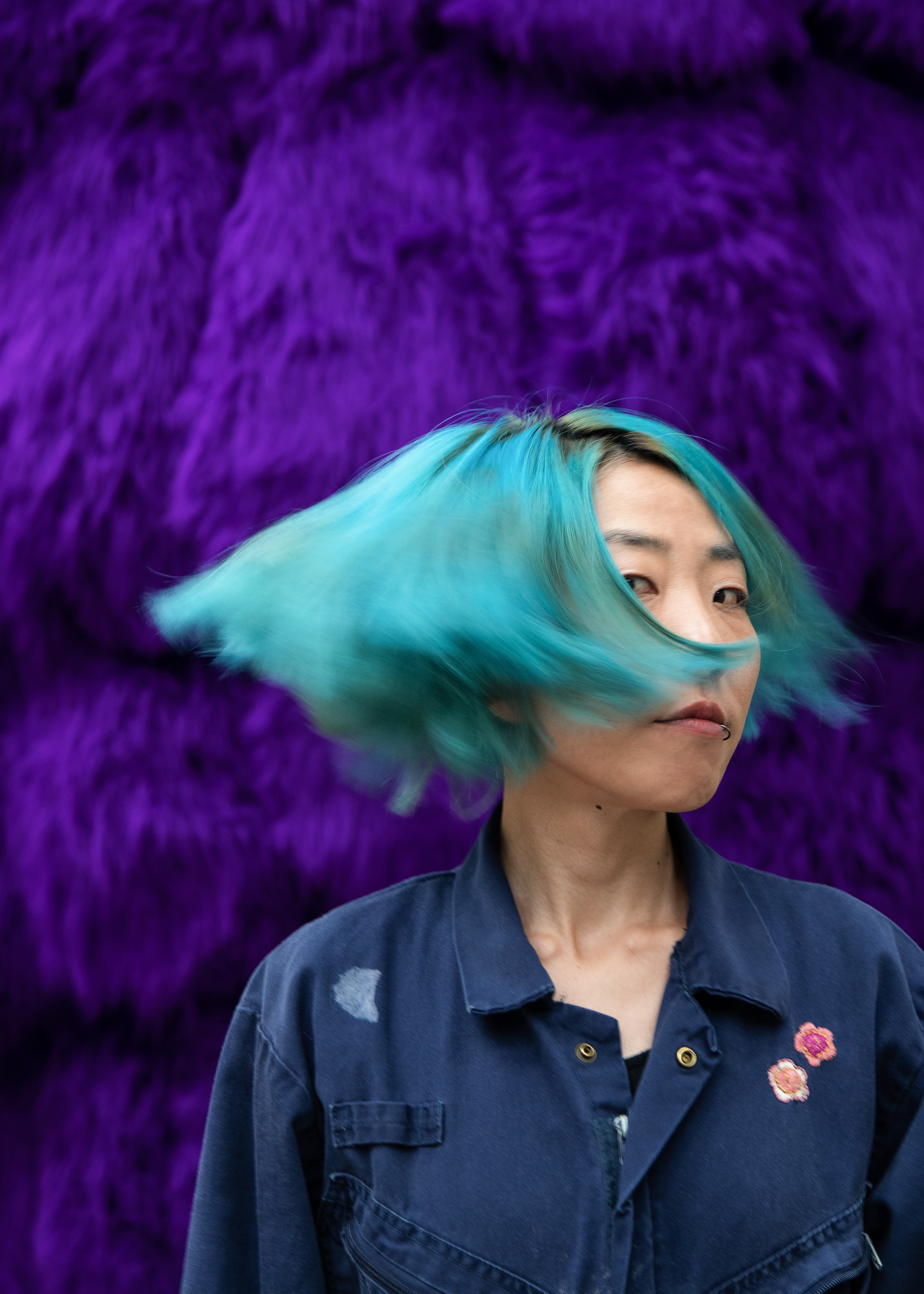 Seiko Hayase
1987, Japan
Seiko Hayase, born in Shiga, Japan.
She is a Japanese artist based in Mallow, Co. Cork since 2018.She lived in Marseille, France after she graduated from Nagoya University of Arts. She works with Painting, Sculpture, Installation, Collaborative project, trying to develop her artwork not bound to specific materials and art category. At the same time, she also tries to find a socially engaged voice in her artwork.
"No border for art, need one heart to jump on."
She is working in Sample Studio since 2020.
---
︎STUDIO
Sample-Studios, Cork : June 10th 2020 ~
National Sculpture Factory, Cork : Feb - May 2022
Uillinn:West Cork Arts Centre, Skibbereen
Residency studio3- 1th March to 26th March 2022
︎TRAINING
︎April 2006 to March 2011
Nagoya University Of Arts - Oil Painting Bachelor

︎September 2011 to April 2012 :
National School of Fine Art in Dijon - Exchange student

︎April 2011 to March 2013 :
Nagoya University of Arts - Oil Painting Master
︎VOLUNTEERING
︎Cork Community Art Link - February 2020 ~
︎EXHIBITIONS/ EVENTS
Running shows/ event/ residency
︎Radical Institute at Studios of Sanctuary
Upcoming shows
︎

Group exhibition with Radical Institute 24th November to 3rd December 2022 at The Lord Mayor's Pavilion





︎

Solo exhibition in The Lord Mayor's Pavilion, Cork
6th July- 7th August 2023



︎

Solo exhibition at Ballina Arts Centre, Mayo
Sep - Oct 2025, Main gallery Ballina Arts Centre, Mayo

︎

Selected shows/events
2022
︎
Creepy Parade in 2022- 23rd October/ Trash Culture Revue at KINO, Cork
︎
Creepy Parade in 2022- Macroom Food Festival 25th September 12noon-5pm partner Cork Circus Factory
︎"Brain Cap" workshop 5th October at Coláiste Stiofáin Naofa
︎Group exhibition Re:Group 'Fragments In Constellation'
23rd July - August 1st, Skibbereen
︎K-FEST 2022 - June bank holiday 2022
KILLORGLIN, CO KERRY, IRELAND

︎Workshop '
The Future Animals
' with Tool Of The Trade, project partner Cork City Arts-Atrium 2022 8th-16th June
︎Workshop '
In To The Box
' at Glucksman, project partner Stamp Festival
︎World In Between: Solo exhibition with GOMA gallery, Waterford. 17th February to 30th April 2022
︎St.Patricks day project "Present" 2022 at Uillinn
2021
︎K-FEST 2021 22nd - 25th October 2021
KILLORGLIN, CO KERRY, IRELAND
︎"Creepy Parade" collaborative street perfomance
Opening celemony of Skibbereen Arts Festival 16th Oct. 2021
︎Annual Members' Exhibition
3rd September – 18th September 2021, Lavit Gallery, Cork
2020
︎Cahoots - The Space Between

Curated by Nicola Anthony
December 18th 2020 - February 28th 2021
Sample-Studios TACTIC Visual Arts Programme
︎Sample-Studios winter's members show
December 12th 2020 — January 10th 2021
︎All In! - Catalyst Arts members exhibition
20th May – 12th June 2020, Online, Belfast
︎Annual Members' Exhibition
20th February – 7th March 2020, Lavit Gallery, Cork
︎Bachelor graduation exhibition
February 21th to 26th 2013, Nagoya Civic Gallery Yada
︎Graduation exhibition
March 8th to March 13th 2011, Aichi Prefectural Museum of Arts, Nagoya Japan
︎RESIDENCY
︎Summer residency at
Coláiste Stiofáin Naofa August to Septemer 2022
︎Uillinn:West Cork Arts Centre, Skibbereen
Residency studio3 for St.Patricks Parade project
1th March to 26th March 2022
︎The Radical Institute at Studios of Sanctuary Programme, Residency
︎Uillinn: West Cork Arts Centre - Cork County Council/Uillinn Artist in Residence Award
11 September - October 12 2021, Skibbereen Co. Cork
︎AWARDS
︎Visual Arts Bursary 2021 / Arts Council Ireland
︎The Radical Institute at Studios of Sanctuary Programme : Support for 15months from Sep 2021
︎The Department of Culture, Cork County Council and LLPPS scheme for Creepy Parade/ 16th October 2021 with Uillinn: West Cork Arts Centre
︎Arts Council Professional Development Award : Support for 2021
︎Carlow Arts Festival - Wedge Funds Micro-bursary : Support for 2021
︎Arts Council Agility Award Round1 2021: Support for Creepy Parade
︎"Create and Fire Station Artists' Studios Remote Residency Award 2021" Shortlisted
︎ARTIST TALK
︎27th September 2022: at Coláiste Stiofáin Naofa, Cork
︎1st April 2022: About World In Between at GOMA gallery
/Waterford Secondary School

︎2nd April 2022: About World In Between at GOMA gallery
/General audience

︎Summer 2021: National Sculpture Factory artist interview



︎PUBLIC REVIEW
︎The Munster Express about World In Between at GOMA gallery
︎CAHOOTS - The Space Between Review by Jennifer Redmond
March-April 2021 / Visual Artists News sheet (VAN) by Visual Artists Ireland

︎
︎PUBLICATION
︎Sona-Zines - First edition, Cork

︎